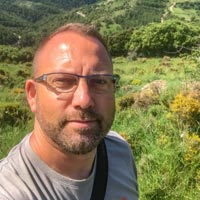 Ashley Grove
Founder of Experience Nature
From a very young age, Ashley's passion for nature and the great outdoors was obvious. Initially taking inspiration from his parents, he was soon pointing out new species of birds to them in their Warwickshire garden.
Life does however have it's restrictions, the need for a "proper" job being one of those, so Birds and Photography were relegated to hobbies for some time. However along side the day jobs, Ashley has volunteered for the RSPB for many years and was asked by his local group in 2006 to give a talk, being already established as a very capable wildlife photographer.
This was to be the beginning of a big change and now as a recommended speaker for the RSPB, BTO & Royal Horticultural Society, Ashley gives around 50 talks a year. Subject matter for the talks is taken from his travels, which began in The Gambia and so became the obvious destination for his first guided tour.
'Experience Nature' have now run 15 holidays to The Gambia, many breaks to the Spanish Pyrenees, Trinidad & Tobago, Sri Lanka, Sweden and various British destinations, with more places in the pipeline at home and abroad.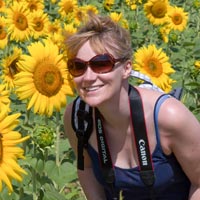 Wendy Palmer-Grove
Ashley's wife & co-tour leader
As the business has grown, Ashley's Wife Wendy has become involved with every aspect of the day to day running of the company, her background was in Education and Corporate Workforce Development.
After qualifying as a Development Coach and a Clinical Mindfulness Teacher, she now spends her professional time between her Wellbeing Practice & Co-leading with Experience Nature.
Like Ashley, she has an infectious passion for the great outdoors & wildlife, and as a seasoned trekker UK and abroad, loves to share the wonders of each country we visit with like minded travellers.
With many of the holidays co-led by Ashley and Wendy, along with local guides on the overseas breaks, we ensure a good 'leader to customer' ratio to make sure all our travellers are well looked after.